Putting up holiday decor is just one of the many tasks you have to complete during the holiday season in Columbia, Waterloo, Millstadt, and nearby Illinois areas such as Red Bud and Belleville. One way to help relieve your holiday stress is to consider hiring a professional holiday decorator to help you as you deal with the rest of the holiday hustle and bustle.
There are several reasons to think about using a holiday lighting installer for your home or business, including minimizing injury risk, freeing up your schedule, professional LED products, and more, but here are four of those reasons.
---
1. Decorating for the Holidays Comes with Injury Risks
Around 200 people each day injure themselves during the holiday season while trying to decorate, according to U.S. News. In some of those cases, people ended up staying in the hospital for two weeks or more, which affected their holiday season—and unfortunately, some suffered traumatic brain injuries as well. Using a professional to install Christmas lights ensures that you won't be putting yourself at risk during a time of year that should be as festive as possible.
---
2. Your Home or Business Will Get a Custom Design
When you hire a professional such as Linnemann Lawn Care & Landscaping to install holiday lighting, we will plan out a custom design for your home or business. We hang lights around roof lines, trees, and shrubs. As we design your holiday lighting installation, we take into account the shape of your building and what types of lights would look best in each area.
---
3. Professional LED Lighting Is Energy-Efficient & Comes in Many Colors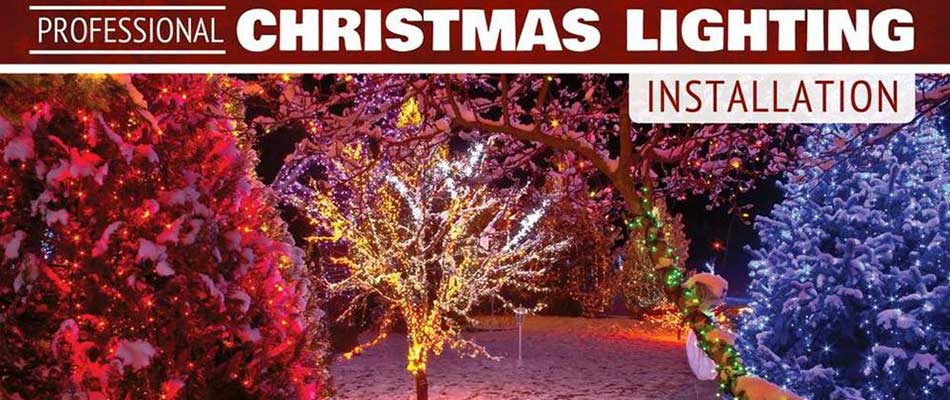 An experienced holiday decorating company will use professional-grade LED lighting for your residential or commercial property. LED lights are not only energy-efficient and last longer, but they also do not get hot to the touch as older, incandescent Christmas lights do. In fact, according to the U.S. Department of Energy, LED lights will last up to 25 times longer than older lights and only use about 20% of the energy that older bulbs use.
LED lights also come in many colors, allowing us to create a beautiful design with typical seasonal colors like red and green or other colors like purple, pink, orange, and more.
---
4. We Install, Take Down, & Store Products for You
Another pro of hiring someone else to install holiday lighting for Christmas, Hanukkah, Kwanzaa, and more is that you do not have to worry about taking down the lights or storing them. Along with our installation services, we also come out after New Year's Day, weather permitting, to remove your holiday lights. We also store them for you at our facility so you don't have extra clutter in your garage or shed. This frees up your time so you can spend more time with friends and loved ones celebrating the holidays.
---
Do you want to learn more about holiday lighting services for your home or business?
At Linnemann Lawn Care & Landscaping, we have over 25 years of experience working with homes and businesses throughout the area, including Columbia, Waterloo, Millstadt, Red Bud, Belleville, and more. We can help you decorate your property so you can focus on other tasks such as buying presents and attending holiday parties! Give us a call today at (618) 939-4769 to learn more and set up an estimate on our holiday lighting services.