With the real estate market booming, you may be thinking - "what more can I do to increase the value of my home?" Simple, invest in lawn maintenance and landscaping. Statistics show that sellers gain 5% - 12% more value from having a well-maintained, landscaped property.
"The American Society of Landscape Architects (ASLA) recommends that homeowners invest 10 percent of the home's value in landscaping. Landscape architecture goes beyond plantings to include structural features like lighting, fences, garden paths, fire pits, swimming pools, and ponds. Outdoor rooms, terraces, and decks are also high-yield structural investments. Fire pits and fireplaces have a 94 percent popularity rating, the survey notes."
For the sack of this article, let's take a look at the top 5 landscape investments you can make to increase the value of your home and property.
Trees, Shurbs & Native Plants
Planting trees, shrubs and native plants in order to add curb appeals is the one landscaping project nearly every expert recommends for increasing a home's value. But its more than just adding them to your property to increase value, you have to also consider design and replacement.
A landscape contractor like Linnemann Lawn Care and Landscape will know what types of plants do best in full sun, partial sun, or shady areas and can plant them accordingly. Plus, we understand that trees need to be placed strategically as well. Planting them too close to drainage lines or septic lines can cause damage to your home. By investing in a professional, you are not only taking the guess work out of what goes where, but you are getting a team of people who will develop a strategic plan to bring your landscape ideas to life.
Pathways & Walkways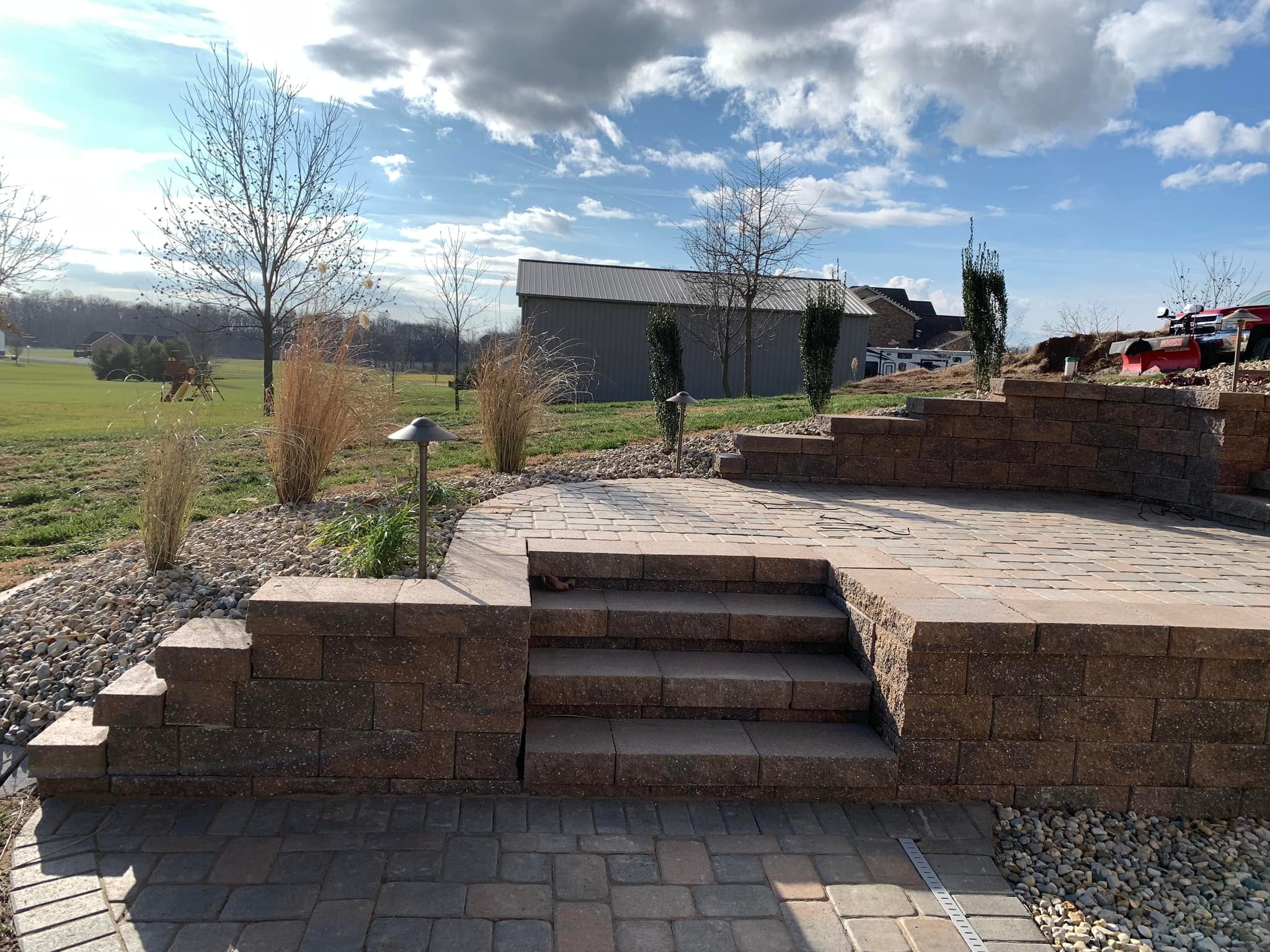 Front door walkways and paths to outdoor seating always make a great first impression with any potential buyer. So, it's worth your money to spend some time making these two things look picture-perfect. Custom walkways can also create safe ways to get around your property, especially at night.
Another great thing to add if you have sloped areas in our yard is natural stone steps. This will provide you (and/or the new homeowner) with a a safe way to navigate those areas, plus add beauty and value.
Landsape Lighting
When it gets dark outside, your property needs extra lighting on walkways, driveways, and other hardscaped areas. This helps mitigate the risks of people tripping or falling and injuring themselves in the process. And in some cases, it may also lower your property insurance rates as you are taking proper safety precautions.
Outdoor lighting systems can also help to illuminate dark areas where burglars may be lurking. If motion-sensor outdoor lights are installed, it can help deter criminals from attempting to break into your property in the dark night.
And as an added bonus, attractive landscape lighting not only enhances security around your home, it also increases your property's value.
Firepits & Fireplaces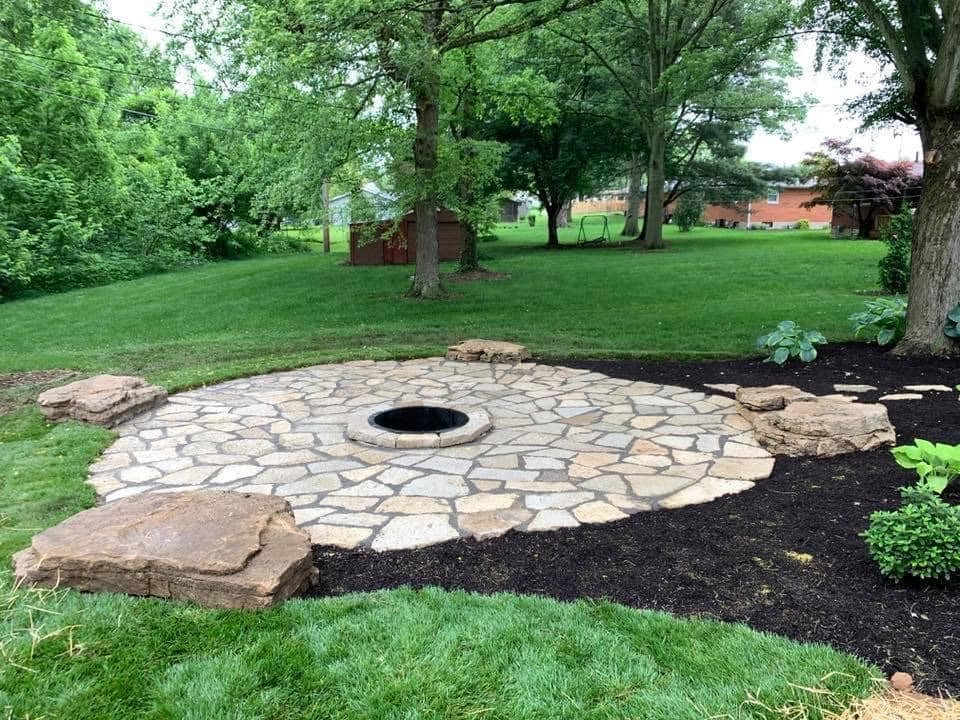 A firepit and/or fireplace is arguably the most beloved, universal home feature, perfect for families, young couples, and anyone who loves to host and entertain guests.
These types of outdoor entertainments areas are some of the most beneficial hardscapes to install on your property because:
They can be designed to match your existing landscaping and hardscaping elements.
Fire pits and fireplaces can serve as a focal point for your overall landscape.
Both can be constructed using a variety of building materials.
The smoke acts as a natural insect repellent.
Outdoor fireplaces and firepits also have a great return on investment. According to a recent survey done by the National Association of Realtors, homeowners can end up getting back about 80% of their initial installation costs when reselling their home.
Irrigation System
Most people love the look of landscaping, but find that the required watering is just too much to handle. That's where an irrigation system comes in play. Contrary to popular believe, irrigation systems can significantly reduce lawn watering bills and expenses. Plus, this is one feature that could be the most attractive to your potential home buyer.
Maintaining your exterior property is a large-scale job that most homeowners don't have enough time to do themselves. And if you are in the market to sell, it can be the one thing that sets your property apart from another seller. So if you are looking to check any of the outdoor tasks off your to-do list before you sell, give Linnemann Lawn Care & Landscape a call - (618) 939-4769. Our premier landscape and hardscape services will take your exterior property to the next level!