Enhancing your property's curb appeal is easy when you add an outdoor lighting system. It showcases your landscape features and provides a relaxing atmosphere. However, outdoor lights are important for more than their aesthetics. They also improve the safety and security of your home or business.
A property encased in darkness can lead to serious hazards that could put yourself and your pets at risk. Learn how outdoor lighting systems increase home safety and why you should never have a property in Columbia, Waterloo, or Millstadt without them.
---
1. Pathway and driveway lighting help you know where you're stepping.
Walking around your property in the dark when it's not well lit is not easy to do. You could very easily trip or twist your ankle if you can't see where you're going. This creates an especially dangerous situation for visitors who don't know the layout of your property and are unaware of where they're stepping.
Outdoor lighting keeps you from stumbling around in the dark by illuminating walkways, driveways, and other hardscape areas. This helps mitigate slips and falls, especially if you're walking down a flight of steps. Mounted lanterns and wall lights are good choices for brightening entrance ways without sacrificing style.
---
2. Criminals and intruders tend to avoid well-lit areas.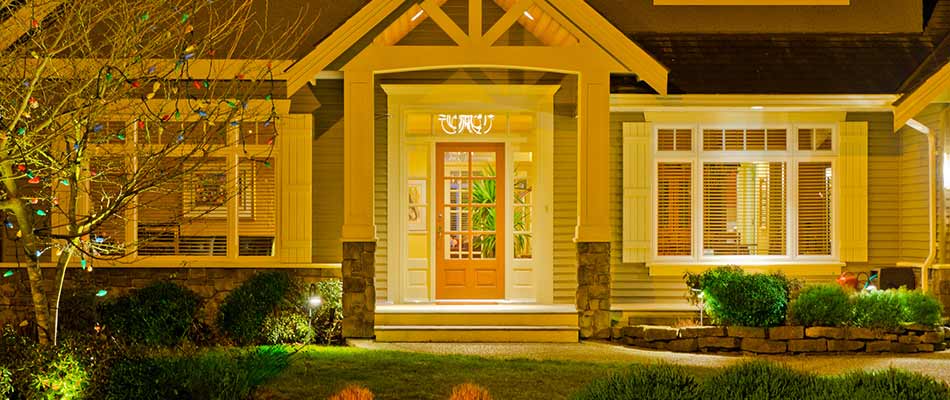 Most criminals don't enjoy having a spotlight on them while trying to rob a home. Experts agree that even just a light at the porch or backdoor is better than no lighting protection.
Motion-sensor lights are an effective outdoor lighting system for added security. These lights automatically turn on when the sensor detects motion. Certain systems will also let you adjust the detection range so it can cover a wider area of your property.
Uplighting and moonlighting are two outdoor lighting techniques that can be used to light up the border of your property by shining from the ground up onto trees and fences.
---
3. Outdoor lights can alert you to animals that have come into your backyard.
Criminals aren't the only unwanted guests you don't want on your property. Coyotes, raccoons, red foxes, and bobcats are all critters that you can find lurking in your backyard. This creates a dangerous situation if you let out your pets late at night. You don't want them getting hurt or worse.
Exterior and backyard lights help alert you to any animals that might be lurking around your landscape. The lights can be adjusted as needed to brighten dark corners and avoid casting shadows. Floodlights are the best option for illuminating larger areas of your property.
---
Light up the night with our LED outdoor lighting systems!
Every homeowner should invest in an outdoor lighting system for their property. They increase the safety of your home and protect you, your family, and pets from unwanted guests and wild animals.
Linnemann Lawn Care & Landscaping has a variety of LED outdoor lighting systems that can be installed anywhere your property needs them. Give us a call at (618) 939-4769 to see how we can help illuminate your home. We service residents located in Columbia, Waterloo, Millstadt, and nearby communities in Illinois.