Spring is coming here in Columbia Illinois, and there's no better time than the present to begin planning this season's outdoor improvements. Soon, longer days and milder weather will enable you to enjoy pool parties and barbecues on the patio. For more expansive hardscape projects like patios and retaining walls, companies need time to obtain building permits, so be sure you get a head start on booking your slot for the busy springtime.
Take full advantage of your improved landscape during the warmer weather by planning your projects now! From perfect velvety lawns to outdoor lighting and walkways, we're here to help you enhance your outdoor living areas. If you're located in the Columbia, IL area, or a neighboring city, start planning your spring projects with us today!
---
Why Early Planning is Important for Landscape and Hardscape Projects
Save time with proper planning
Early March is the perfect time to begin planning outdoor improvements in Illinois. Timely consultation and a detailed plan can help us to kickstart your landscape or hardscape project as soon as the weather permits. Once temperatures begin to rise in April and May, we can get started on your installation.
Obtain building permits early
Some hardscape features, such as retaining walls, require a building permit. Applying for a permit takes time, so doing it as early as possible will enable us to begin construction sooner.
Book your slot before everyone else does
Spring is the busiest time of year for most landscape and hardscape contractors in the Columbia area. Top-rated companies are usually booked weeks in advance, and it can be difficult to find a team to work on your project if you wait to late spring to start planning.
Signing a contract and agreeing on a work schedule now will ensure that our team completes your project on time. The first clients of the season also enjoy a wider selection of the best trees, shrubs, and flowers.
Gain more time to enjoy your new landscape
If our talented contractors complete your project in early spring, you can take full advantage of your new hardscape or landscape features throughout the entire warm season. Get the construction out of the way and enjoy balmy summer days in your improved outdoor areas.
---
Ideas for Spring Landscaping and Hardscaping
Here are some landscaping and hardscaping projects you might consider for your property this spring.
Custom landscaping design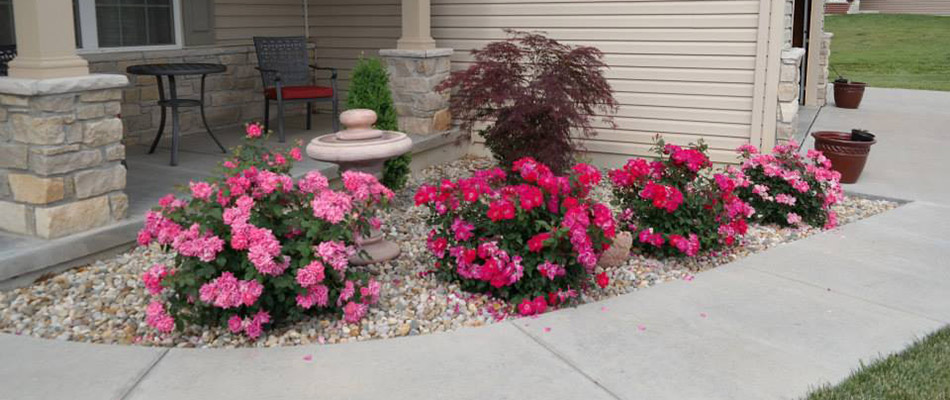 We can help you create a beautiful landscape design for your yard, incorporating native plants suited to our local climate. We can also improve and renovate existing landscape features. Investing in a smart landscape can help you:
Impress your guests or business visitors
Enhance your property's curb appeal
Reduce yard upkeep costs
Patios, walkways, and steps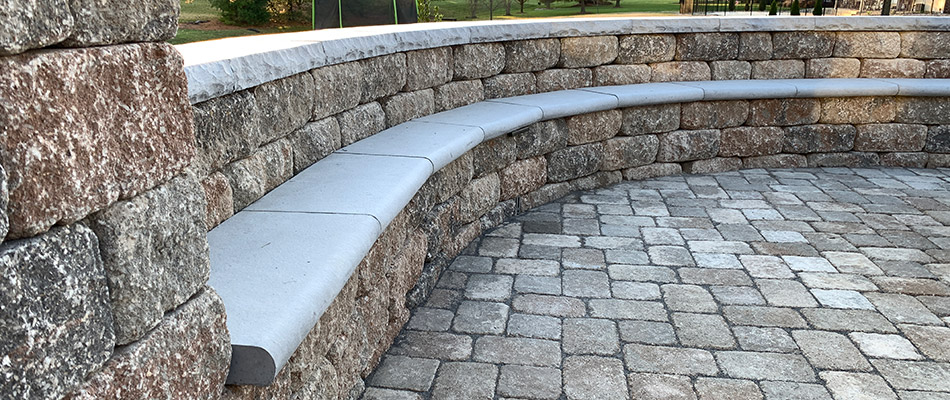 Customized paver patios and walkways add value to your property, complement your landscape, and expand your living space. Walkways can also make it easier and safer to get around your property.
For sloped areas, we recommend installing stone steps. Wide, secure stone steps reduce the danger of tripping and beautifully accentuate a slope.
We offer a variety of attractive materials for these hardscape projects including pavers, brick, and flagstone.
Outdoor lighting systems
Outdoor lights enable you to enjoy the outdoors long after sunset. They accentuate buildings, plants, and other outdoor features through an array of striking effects such as up-lighting, down-lighting, and spotlighting. Strategic lighting improves safety and deters intruders.
Our LED outdoor lighting systems provide brighter, safer, and more energy-efficient solutions to property owners in the Columbia area.
---
Contact Us to Revamp Your Outdoor Living Areas
Make your outdoor living areas more beautiful with our professional hardscape and landscape design, hassle-free lawn care and maintenance, and impressive outdoor lighting.
Call us at
(618) 939-4769
to speak with a team member about scheduling a design consultation for your home in Columbia, Waterloo, or a neighboring city in IL!