One of our clients in the Belleville, IL area called us not too long ago. Their landscape bed had fallen into disrepair and they wanted a solution to obstacles in their yard that made it more difficult to mow the grass. We sat down with them, discussed what they wanted to see, and came up with a plan for their yard that will look lovely for years to come and will also be low-maintenance for them.
Learn more about our recent landscaping project here and the steps we took to successfully implement everything for this homeowner.
---
First, we removed the existing landscape shrubs that had been neglected.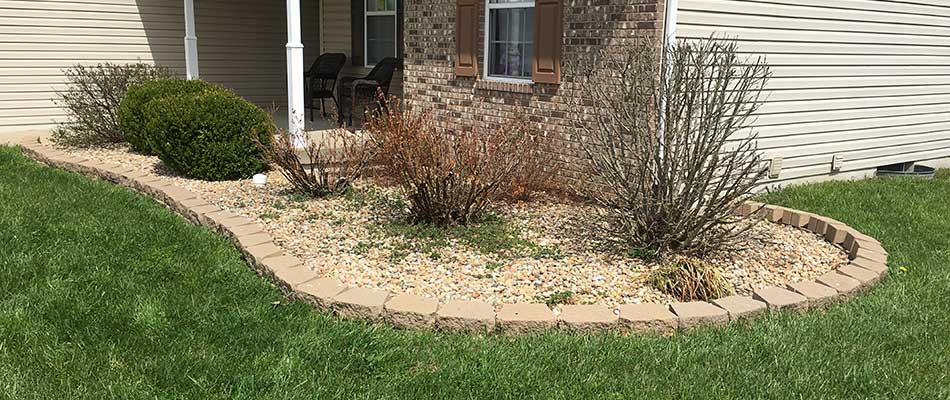 When we took a look at the existing landscape plants and shrubs, we quickly realized they had been neglected. Many of them had almost completely lost their leaves, which means they were dead or dying. To redo the area, we completely removed all of the plants, cleared away the old rock ground cover, and got rid of the stone edging that was there. We also took out an overgrown shrub that was by the home's garage door so we could replace that area as well.
---
Our next step was to evaluate in-yard obstacles to make it easier to mow.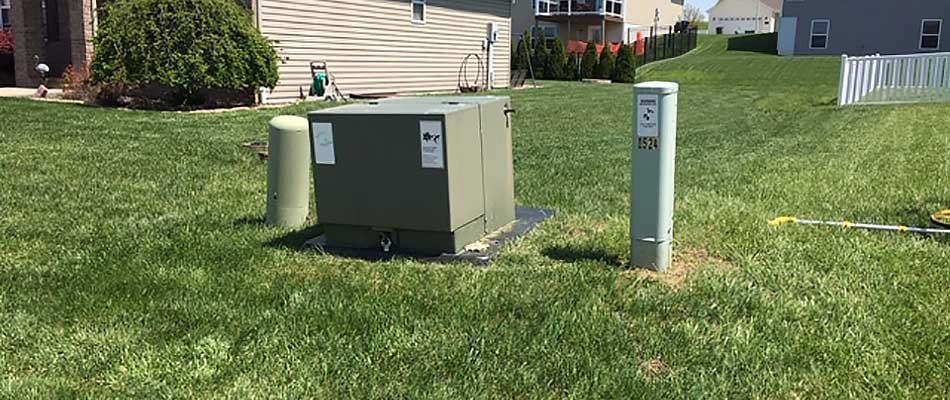 When you mow a yard, it can be difficult to mow around obstacles in the lawn. At this particular property, they wanted to figure out a way to make it easier to mow around their electric box and their mailbox, so we evaluated those particular areas and determined a way to eliminate them as mowing obstacles.
---
We determined that the best strategy was to install rock ground cover around the mailbox and landscape around the electric box.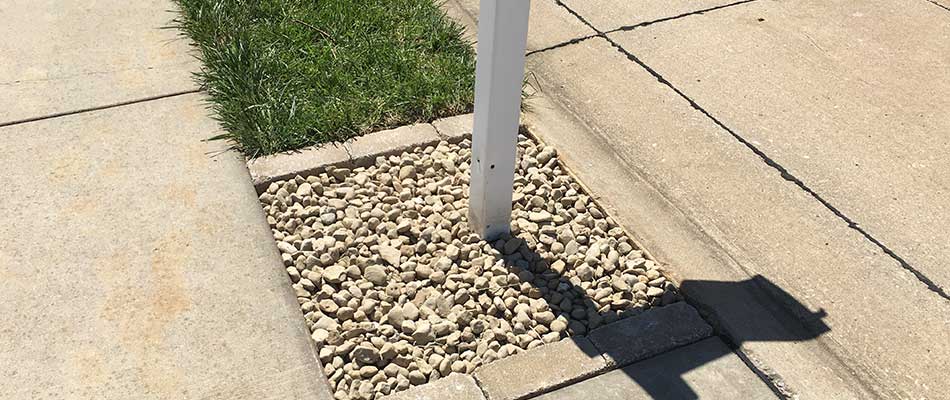 Our team created a nice area around the mailbox and filled it in with rock ground cover. This will prevent grass and even potentially weeds from growing so that they no longer have to worry about using a string-trimmer to get rid of grass growth around the mailbox pole. Their electric box was pretty large, so we created a nice landscaped area around it, using rock ground cover in this instance as well. We added some small shrubs in the area to add some natural beauty to the section.
---
The new landscaping beautifully complements their home and will be low-maintenance.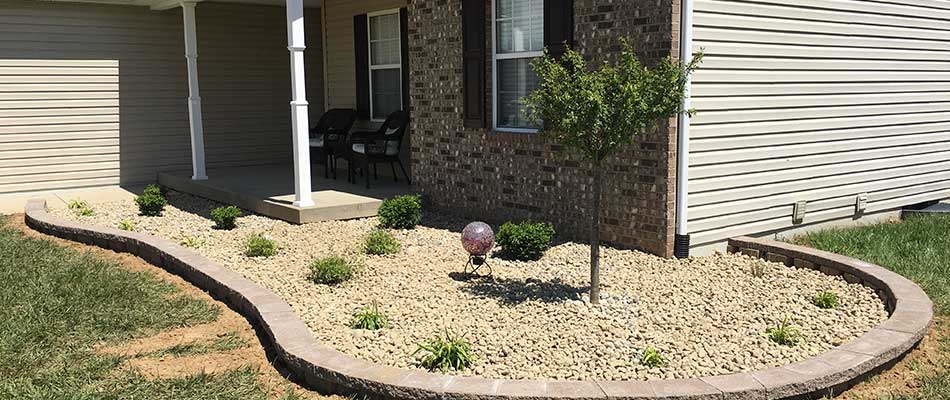 In their new landscape beds, we installed shrubs that will be low-maintenance and spaced them out properly so they will be poised to grow correctly. We also added in a small tree that will grow throughout the years and provide a nice shaded area once it matures. Our landscape contractors also used new stone edging that was of better quality and beautifully complements the outside of their home.
---
Are you thinking about renovating your home's landscaping in Belleville and the surrounding areas of Illinois? Call us.
Just like this Belleville, IL homeowner, we can help you renovate your landscaping as well. We provide top-rated landscaping services throughout the area of Belleville and other surrounding areas such as Columbia, Fairview, and other cities. Call us at (618) 939-4769 if you're thinking about a new landscape project!