Done correctly, adding or updating the outdoor lighting around your home can completely change the look and feel of your home by highlighting features, making it safer at night, and adding some major curb appeal.
Keep reading to learn more about our most recent outdoor lighting project and see why adding exterior landscape lighting might be just what you need to add additional security and beauty to your home.
---
Determining the Goals for the Outdoor Lighting
When Dave & Linda B came to us, their existing outdoor lighting was not only outdated, it wasn't functioning properly. Fixtures were intermittently flashing or blinking and some were not coming on at all. With a gorgeous traditional brick home in the Columbia, IL area they wanted an upscaled, balanced look that would bring out the home's architecture and provide additional safety at night.
After meeting with Dave & Linda to determine the overall look and goals of their outdoor lighting project. This allows us to understand the scope of work and the number of types of lighting fixtures that would be needed in order to create a beautiful end result. While there are many different options when looking at landscape lighting, we chose to install a new LED lighting system by Volt Lighting.
Volt provides energy efficient lighting that is cost effective, low energy usage (due to LED lights) and comes with fixtures and power supply that has a lifetime warranty from manufacturing defects.
Call for Outdoor Lighting Design
---
Installing and Upgrading the Outdoor Lighting Power Supply.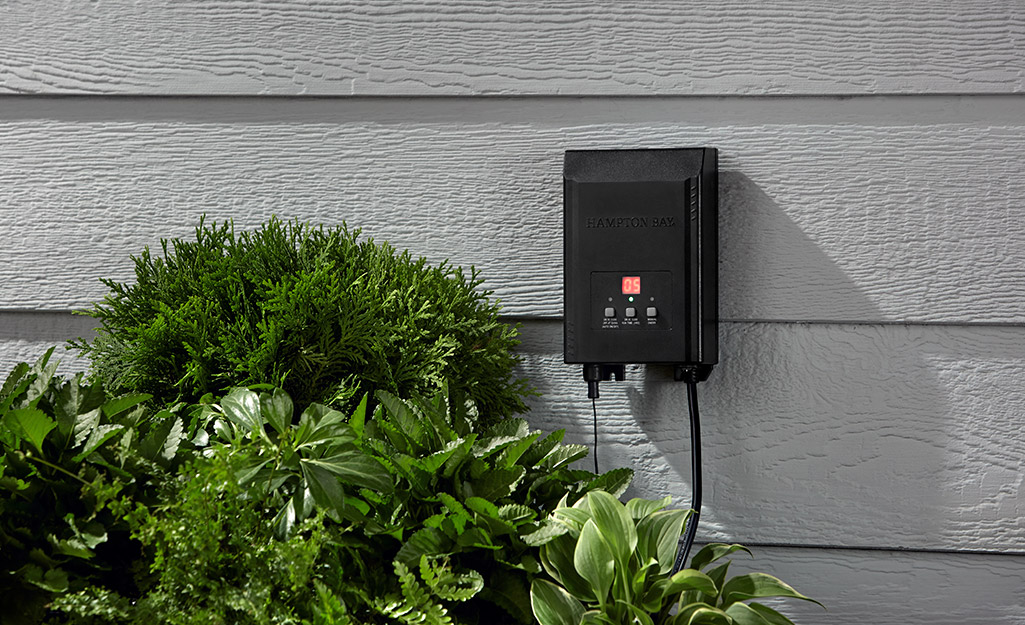 Once the lighting system was chosen and the layout approved by Dave and Linda, the crew got to work. Installing landscape lighting is a balance of technical know-how and artistic design. We carefully chose which elements of the home to focus the lighting on in a way that would create a soft, subtle look.
The crew first worked to install and upgrade the existing power supply for the lighting system. The old lighting power supply was replaced with a new unit by Volt Lighting.
Get a Quote for Outdoor Landscape Lighting
---
Placing Outdoor Lighting Fixtures.
Once the power supply had been upgraded, it was time to place the fixtures. The crew examined the existing foliage and plant beds around the bushes and trees that surrounded the house to ensure that there was enough space to place the new fixtures. Ensuring that the new lighting did not crowd the plants while also ensuring that they could be properly positioned to add the desired uplighting that adds to the ambiance of the outdoor lighting project.
---
Outdoor Lighting Connections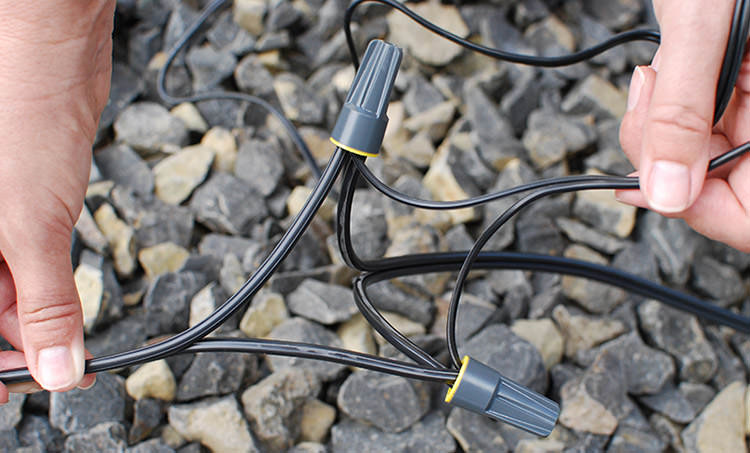 After the power supply and fixtures had been placed according to the design approved by Dave & Linda, the crew began the electrical connection for the lighting. Since we are often dealing with 240V electricity, it's important to ensure that you hire professionals to connect your outdoor lighting. Once everything was connected, the crew tested the lighting in the dark to ensure it was creating the desired aesthetic effect.
Dave & Linda are thrilled with their new outdoor lighting. It accomplishes the goals they set out; add ambiance and curb appeal while providing additional safety. The crew made final adjustments and completed a full site cleanup as part of the project completion.
Outdoor landscape lighting is a great way to add value to your home.
Creating an upscaled look during evening hours
Provide additional safety to walkways and doors
Add ambiance to an already beautiful home to increase curb appeal
---
Custom Outdoor Lighting Project in Columbia, IL
---
Want to update your outdoor living space with a professional landscape lighting installation? Call today for an estimate!