Many people looking to update or improve upon their outdoor living space choose to install a fire pit. Fire pits offer a unique entertainment area while extending an existing backyard landscape.
Keep reading to learn more about our most recent paver patio and fire pit installation project and see why a fire pit might be that beautiful hardscape piece your outdoor area is missing.
---
We outlined the installation area and leveled the ground around it.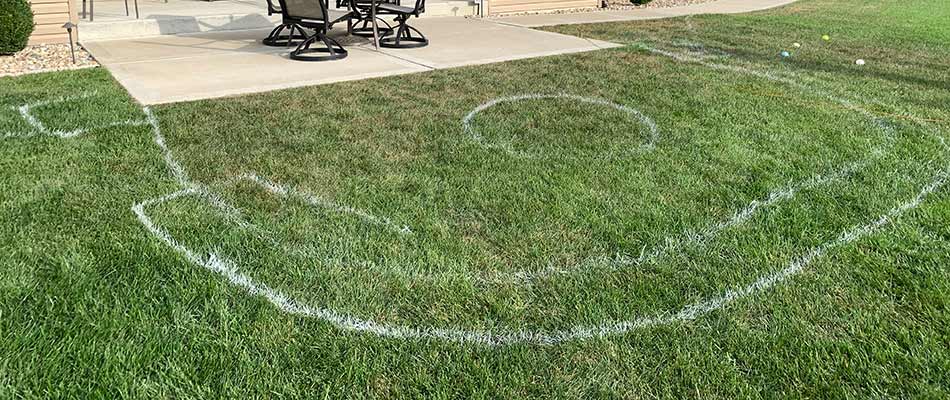 Our client wanted to install a fire pit and seating wall around their backyard patio so there was more room for entertaining their friends and family. Before we began any construction, we had to be sure the paver floor would be level with the edges of their existing patio. We outlined the spot where the fire pit would be installed, brought in our small excavatos, and leveled the ground around the area.
---
Our crew began working on installing the seating wall and laying out the paver patio.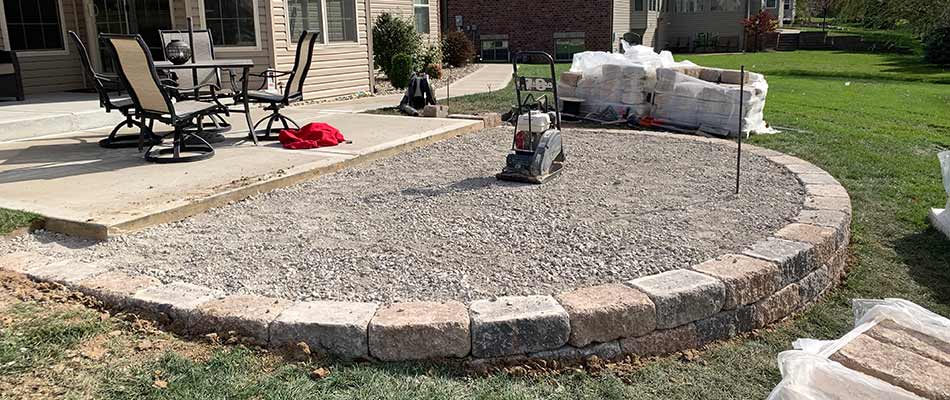 Once the ground was excavated, our crew went to work installing the stones for the seating wall. Seating walls are a great way to add natural outdoor seating that's also aesthetically appealing.
For this project, we used a retaining wall system from VERSA-LOK and topped off the wall with capstones from Unilock. We wanted to create a look that was clean yet decorative and blended well with their home's exterior.
After part of the seating wall was installed, we filled in the area with gravel and dirt so the base was set to start laying out the paver patio. We construct custom patios with highly durable materials that can withstand constant foot traffic while still fitting your budget.
---
We constructed a circular fire pit and added mulch and softscapes around the seating wall.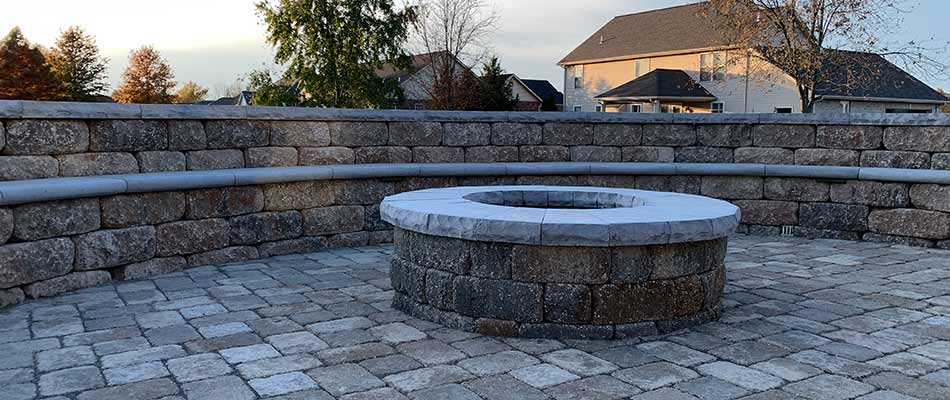 The final piece of the construction puzzle was installing a fire pit kit with a circular design. This style is one of our most popular design choices. All our fire pits come with a metal ring insert that can have a small cooking grate put on top for added customization!
Lastly, we added brown mulch and some new softscapes and ornamental grasses as a finishing touch. Mulching around the seating wall would help ensure no new grass or weeds would start growing around the area.
---
Fire pits are a great addition to any outdoor living space and perfect for winters in Illinois.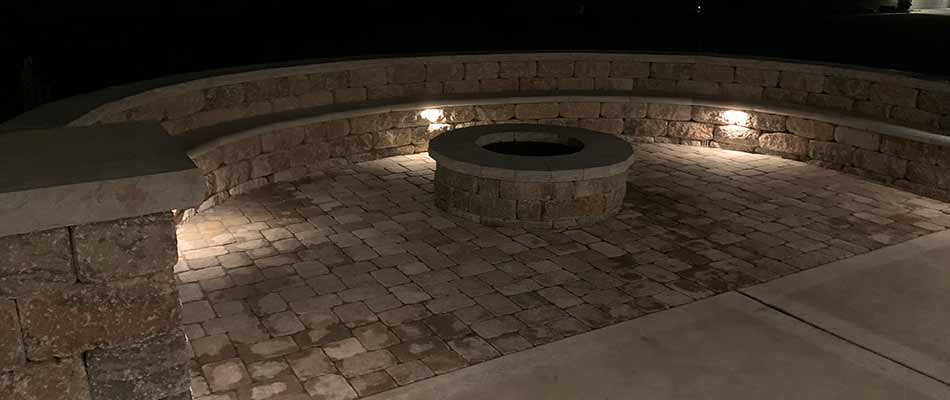 It's no surprise why so many people like adding a fire pit to their outdoor living space. The National Association of Realtors estimated that homeowners could recoup almost 80% of the cost of the fire pit installation when selling their home!
Fire pits also offer a ton of additional benefits, including:
Creating a space to enjoy the outdoors, especially during the winter months
Functioning as an additional cooking area
Adding ambiance while providing a safe area to build an outdoor fire
Serving as a natural deterrent for pests and insects due to the smoke
---
Custom Fire Pit, Paver Patio, & Seating Wall in Columbia, IL
---
Want to update your outdoor living space with a professional fire pit installation? Call today for an estimate!
Fire pits are a beautiful extension and focal point of your backyard landscape. Our team has years of experience installing fire pits, seating walls, and other hardscape elements for homes and businesses throughout Columbia, Waterloo, and surrounding areas. Contact us today at (618) 939-4769 to request an estimate or consultation!